A handy graphic of China's stimulus plan allocation: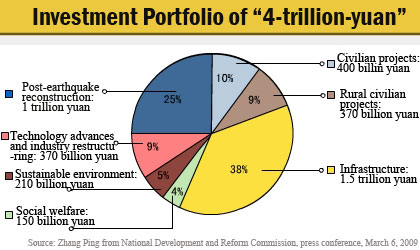 Courtesy Caijing Magazine.
UPDATE: The above chart represents the allocation of funds after this week's "rebalancing" of the stimulus package.  The chart below, for comparison purposes, shows the original allocation amounts and percentages: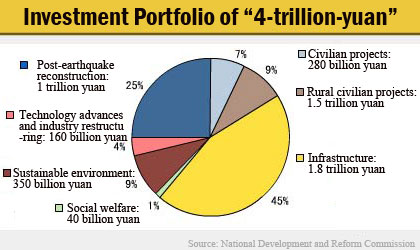 Notice that the category "Sustainable Development" has taken a hit, but "Technolgy Advances" (which presumably will include some spending for clean tech) has received a big increase.
UPDATE 2: Thanks to Yaleguy, here is a pie chart for the US stimulus package, although as he notes it is two months old.  It's a little hard to compare apples to apples, but it's probably the best we are going to get.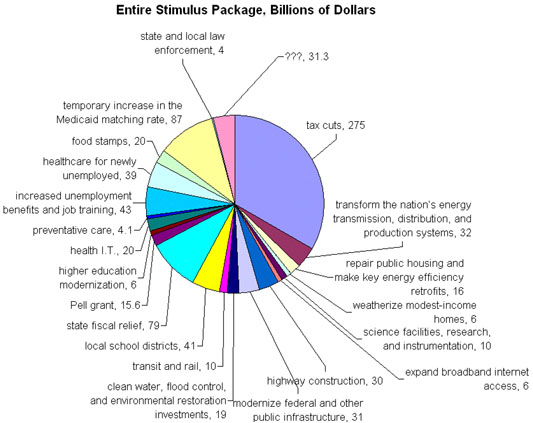 Courtesy New York Times