As China Daily is reporting, you can now get "realtime" (it's updated every four hours) information about the quality of water in some of China's major rivers and lakes online.  The results show pH level and concentrations of dissolved oxygen (DO), total organic carbon (TOC), and chemical oxygen demand (COD).  When I tried it out, it didn't appear that "total organic carbon" readings were available for all segments.
Unlike air quality reports, surface water readings are a slightly less relevant to one's day-to-day health.  Air is breathed unprocessed, but surface water will go through a drinking water purification facility before it comes out of your tap.  Even then, of course, many people in China will not drink the water.
Still, the data can give you a sense of how clean your favorite water segment is and how it ranks in terms of China's water quality standards.  Here's the link: China Water Quality Data.  At the main site, click on the water body you are interested in, then you can select a specific segment in box that appears in the upper left hand corner.  Your results will be displayed on the right.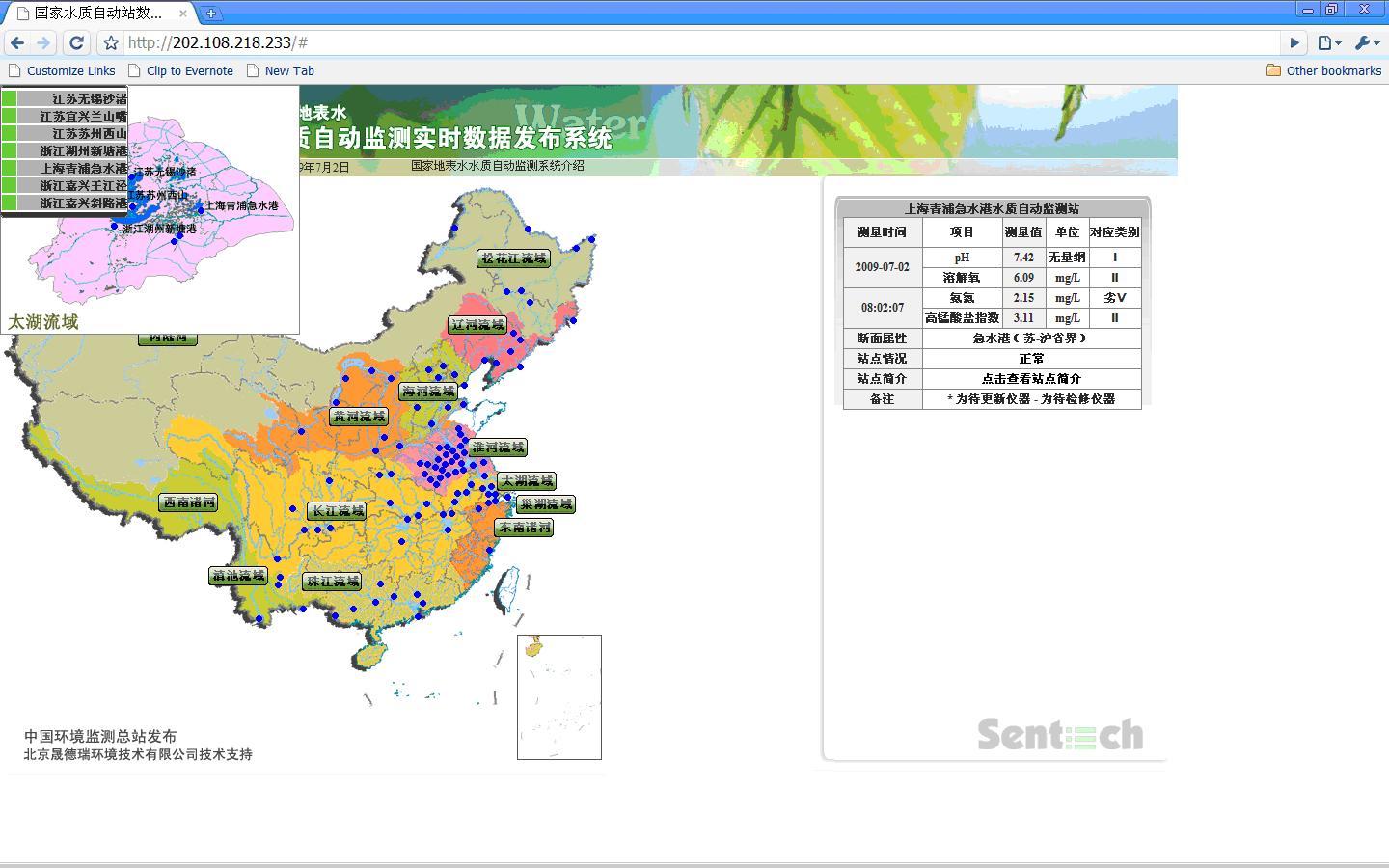 The Roman numerals in the farthest right-hand column of the results box mean that the reading given meets the water quality standard applicable to:
Category I: Drinking water source areas and national nature reserves.
Category II: Rare biological habitats, areas designated for the spawning of fish or shrimp
Category III: Swimming areas and fishery areas
Category IV: General industrial use and entertainment use, not involving direct human contact
Category V: Agricultural use and for general sightseeing
Pretty cool.  Nice work MEP!